Speedohealer V4-TSD with Top Speed De-restrictor feature
The SpeedoHealer TSD model has a Top Speed De-restrictor feature. It is inactive by default. You may activate this feature only for racing purposes on closed tracks, entirely at your own risk. It must not be used on public roads!
This unit can be configured to avoid the top speed restriction on motorcycles and ATVs which have a top-speed limitation based on the speed signal (such as the CBR1000RR, VFR800X, GL1800, VFR1200F, ZX-10R, ZX-12R, ZX-14, FZ-09, MT-09, YZF-R1, V-Max, Can-Am, Kawasaki, Polaris ATVs and more).
You can set the TSD unit to either 'freeze' the speed signal to the ECU at a specific threshold, or apply a stronger calibration value so that the speed signal will be increased at a slower rate above the set threshold.
The SH-V4-TSD unit is compatible with all SH-V4 Harness kits.
local_shipping Vi sender til hele NORGE - med BRING!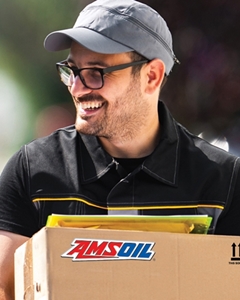 We also offer INTERNATIONAL SHIPPING .
On most motorcycles the factory speedometer error can be as high as 10%. So even a modest gearing change can have the speedometer off by 15%. Changing the sprockets or tires will also result in higher odometer reading, decreasing the bike's resale value without valid reason. The SpeedoHealer is an affordable, convenient and very simple way to sort these speedo and odo issues. Compatible with all motorcycles, ATVs/UTVs with non cable driven speedometer. Get your fix today – You won't find any better alternative on the market! The SpeedoHealer is the most popular and most reliable calibrator in the world – acknowledged by thousands of happy customers worldwide.
Note: The new SpeedoHealer TSD has the ability to remove the top speed limiter on certain vehicles for racing purposes, including: CBR1000RR, VFR800X, VFR1200F, ZX-10R, ZX-12R, ZX-14, FZ-09, MT-09, R1, V-Max, Can-Am, Kawasaki, Polaris ATVs and many more.User Manuals
SH-V4-TSD + SH-H05
HONDA Pioneer ATVs (Euro 4 spec) (ALL years), Pioneer ATVs [FI model] (ALL years)
SUZUKI LT-A300 KingQuad [ATV] (2015), LT-A400 KingQuad [ATV] (2010-2015), LT-A450X KingQuad [ATV] (2007-2011), LT-A500XP KingQuad [ATV] (2009-2015), LT-A700X KingQuad [ATV] (2005-2007), LT-A750X KingQuad [ATV] (2008-2015), LT-A750XP KingQuad [ATV] (2009-2015)
YAMAHA FZ-09 [non-ABS] (ALL years), MT-09 [non-ABS] (ALL years), Wolverine X2 [ATV] (ALL years), Wolverine X4 [ATV] (ALL years), YXZ1000R [ATV] (ALL years)
SH-V4-TSD + SH-HA2
CAN-AM Spyder F3 / S (ALL years), Spyder RS/RSS (ALL years), Spyder RT/RTS (ALL years), Spyder ST/STS (ALL years), ATVs with digital trip/odo (ALL years), ALL with digital trip/odo (ALL years)
SH-V4-TSD + SH-K01
KAWASAKI KFX450R [ATV] (ALL years)
SH-V4-TSD + SH-K07
KAWASAKI Teryx4 [ATV] (ALL years)
SH-V4-TSD + SH-P01
POLARIS Snowmobiles with digital trip/odo (ALL years)
SH-V4-TSD + SH-P02
POLARIS ATVs/UTVs with digital trip/odo (ALL years)
SH-V4-TSD + SH-U01
HONDA GL1800 Goldwing (2018-2021), GL1800 Goldwing F6B (2018-2021), GL1800 Goldwing Automatic DCT (2018-2021), TRX ATVs [FI model] (ALL years)
KAWASAKI Brute Force 750 [ATV] (ALL years), Mule [ATV] (ALL years), Teryx [ATV] (ALL years)
YAMAHA FJ-09 (2015-2018), FZ-09 [ABS] (ALL years), MT-09 [ABS] (ALL years), MT-09 Tracer (2015-2020), Tracer 9 (2021), MT-09 SP
 (2021), MT-10 (2016-2021), MT-10 SP (2017-2020), NIKEN (2018-2020), Tracer 900 (2019-2020), Tracer 900GT (2019-2020), Tracer 9 GT (2021), XSR900 (2016-2021)SH-V4-TSD + SH-Y01
YAMAHA Big Bear [ATV] (ALL years), Grizzly [ATV] (ALL years), Rhino [ATV] (ALL years), YFM550 [ATV] (ALL years), YFM660 [ATV]
 (ALL years), YFM700 [ATV] (ALL years), YFZ450 [ATV] (ALL years), RS10R RSVector [Snowmobile] (2016-2017), RS90 RSVector [Snowmobile] (2016-2020), RST1 RSVenture [Snowmobile] (2016-2020), RST90 RSVenture [Snowmobile] (2016-2020), RX10 Apex [Snowmobile] (2016-2017), VK10 Viking [Snowmobile] (2016-2017)
SH-V4-TSD + SH-Y05
ARCTIC CAT 7000 series [Snowmobile] (ALL years)
YAMAHA SRS10 Sidewinder [Snowmobile] (2016-2017), SRV10 SRViper [Snowmobile] (2016-2017)